Setup failed at installing Microsoft Visual C++ 2015-2022 on windows server 2012 R2
Windows
Dec 30, 2021
Viewed 445
Comments 0
Issue
When installing VC_redist.x64.exe in Windows Server 2012 R2 Standard Edition, there is an error saying.
Microsoft Visual C++ 2015-2022 Redistributable (x64) - 14.30.30704
Setup Failed
One or more issues caused the setup to fail. Please fix the issues and then retry  setup.
0x80240017 - Unspecified error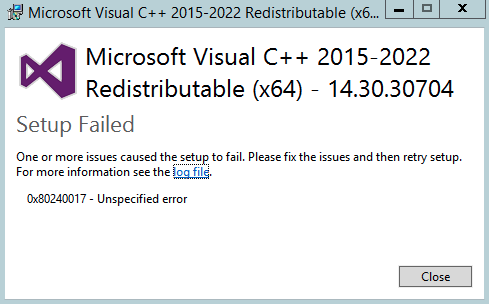 Solution
Install the system update. Click Control Panel -> System and Security -> Windows Update -> Check for updates.

It may be necessary to install several updates until the following updates appear:
Security Update for Windows Server 2012 R2 (KB3172729)
Windows Server 2012 R2 Update (KB2919355)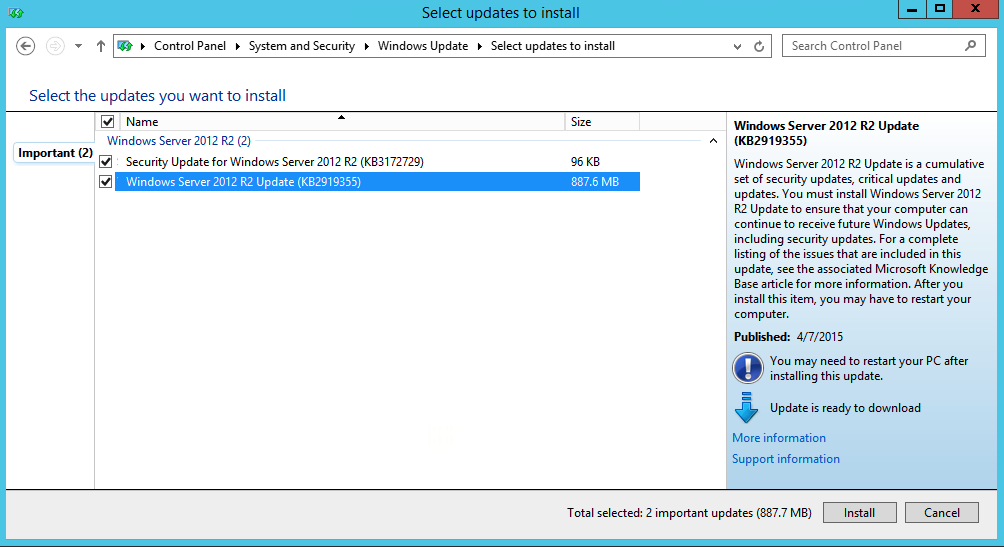 Install these updates and restart. Try to install VC_redist.x64.exe again.